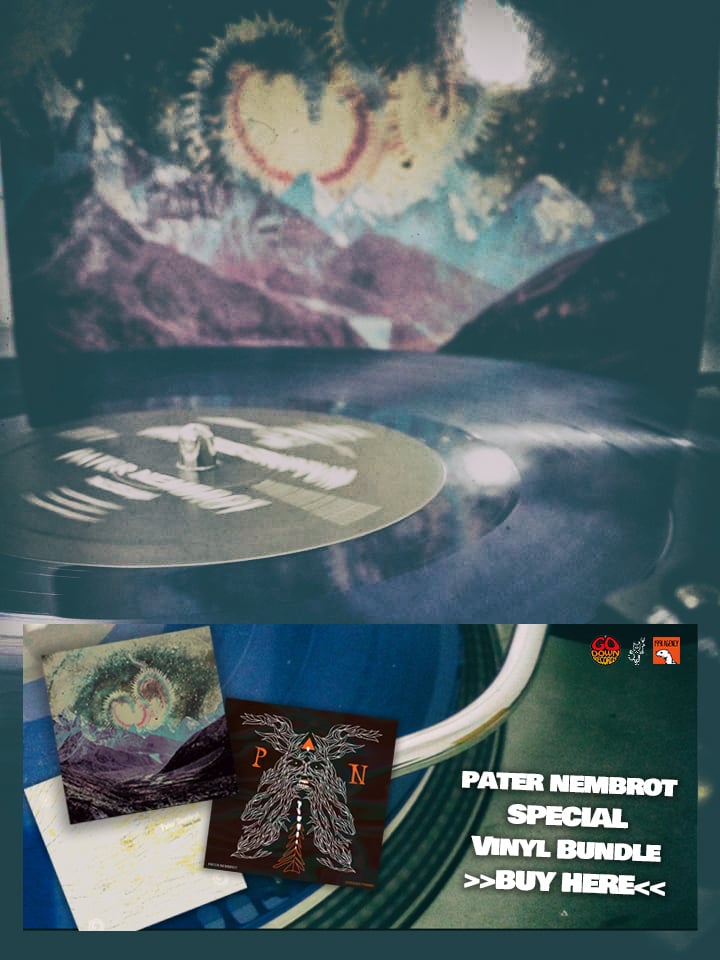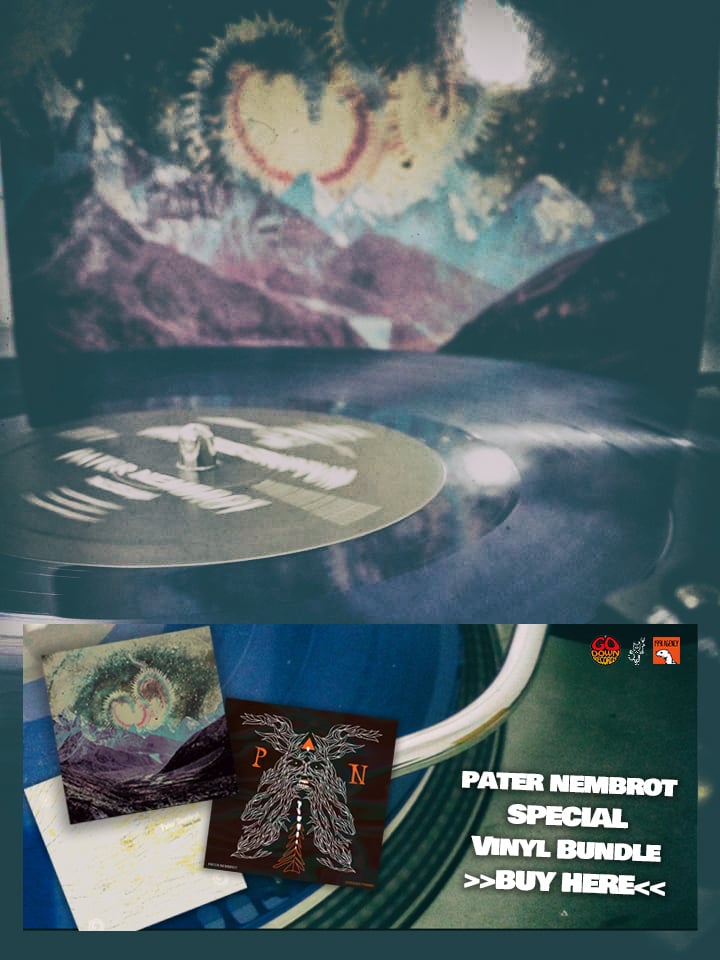 Pater Nembrot Vinyl Bundle
€40.00 / On Sale
To celebrate the release of the LP version of NUSUN we have put together this bundle containing all the vinyls we made by now, containing:
- Sequoia Seeds (Go Down Records 2011)
- Extended Pyramid E.P. (Go Down Records 2013, white vinyl)
- NUSUN (Vincebus Eruptum Records 2016, purple vinyl)
The songs included in this special series give you the idea of where Pater Nembrot's music has moved throught the years, also thanks to the many friends who played parts on these recordings (Enzo Vita form IL ROVESCIO DELLA MEDAGLIA on guitars and Enri Zavalloni on keys in SEQUOIA SEEDS, Petra Ponte, Piotre Benton and Christian Peters from SAMSARA BLUES EXPERIMENT on synth in NUSUN)
You'll also be part of the search of the band identity and sound. Through these album you'll be part of the nembrot family and we'll be happy to welcome you.
SHIPPING COSTS:
ITALY: FREE
EUROPE: 15€
USA & OTHER: To be checked on a case by case basis